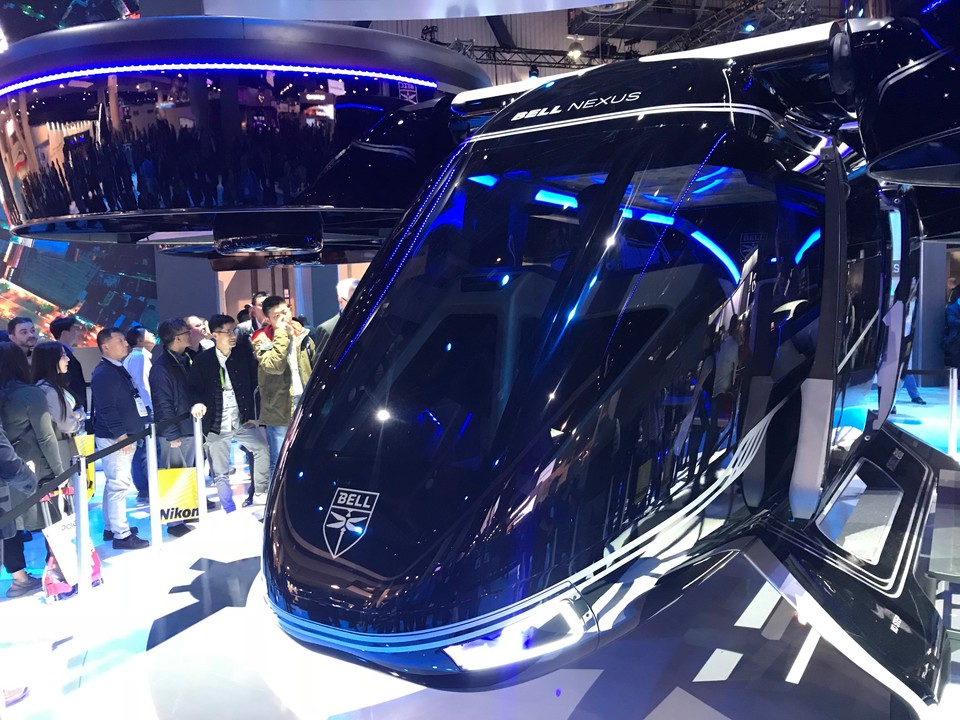 The Consumer Electronics Show in Las Vegas has always been about the here now, the aspirational, and the fantasy. It's what makes the yearly, epic show so much fun. And it's a good analogy for the aviation industry as a whole.
Sometimes, we don't really know what is aspirational and what is never going to happen. A number of years ago, I saw a demonstration of the self-parking car. Who would want a self-parking car? But that is now a thing and available. We witnessed the same thing happening as drones went from the flashy future to the more mundane now.
I wasn't at this year's CES, but the reports highlight the continued move towards electrification of aviation and aircraft. You will be hearing a lot about electric powered VTOL aircraft (vertical takeoff and landing) that are designed for urban mobility. Bell (formerly Bell Helicopter), while not exactly a consumer product manufacturer traditionally, has made a move in that direction and unveiled a full-size, hybrid propulsion VTOL air taxi that it says will be available in just a few years. Unlike some other VTOL manufacturers, Bell recognizes that an all-electric VTOL is unrealistic because battery power just can't take you that far. My friend and colleague, Peter Schmidt, the COO of VTOL start-up Transcend Air, has written extensively about how all-electric VTOLs are simply not realistic because the basic physics of extending battery life isn't moving that fast. You can read one his blog posts here. The problem is that many VTOL start-ups are promising all-electric aircraft that they will never be able to deliver (or deliver before they run out of investor money). By the way, this is why Transcend is going to market with a VTOL ready for production now, with a traditional jet engine.
There's little question that mobility is moving towards electric powered solutions. And aviation should follow the auto industry's lead. I had the privilege of seeing the original EV-1 from General Motors more than a decade ago. But each car cost hundreds of thousands to build and long range mileage wasn't great. GM abandoned it, and with that surrendered the narrative to Toyota-- which produced a mass-market, hybrid vehicle, the Prius. In essence, a compromise car between oil and electricity. It would be years until Elon Musk- who may be as brilliantly nutty as his company's namesake- would unveil the all-electric Tesla.
The one area in manned aviation where all-electric airplanes are actually flying now, is in the 2-seat, fixed wing market. Bye Aerospace's Sun Flyer2 now has a range of 3.5- 4.5 hours and is nearing certification. Siemens is making Bye's propulsion system, and the German company knows a lot about both engines/motors and mobility. (And it would be nice as a pilot to not have to calculate fuel load, since that number is always the same with an electric airplane.). It would be great to see that range tested in real life.
This is the path we in aviation should follow. Start with a realistic VTOL that could be produced now (so we can improve urban mobility) and evolve to the all-electric version. The only thing that moves fast in aviation are the aircraft. Not the building of them.
Besides my role at Hopscotch Air, I'm the Vice President of Marketing for Transcend Air.